Specialists in Asian wedding insurance
Our sister company, WeddingPlan Insurance, was established over 20 years ago and has been helping happy couples to protect their wedding ever since – and now we're pleased to offer specialist Asian wedding insurance too.
After listening to feedback from our customers, we realised that we needed to cater for the differences between Asian and traditional UK weddings. To meet the needs of Asian couples whose celebrations require a higher level of cover, we developed a new insurance plan to help.
You invest so much emotion and finance into your wedding planning and preparations, but you can't anticipate everything. So, if anything goes wrong, our insurance will keep you in control of costs, cancellations and any unexpected issues that may arise.
Backed by an established insurer with more than 100,000 weddings covered, our sister brand offers 9 different cover levels in addition to the 4 cover levels offered by Asian WeddingPlan – providing you with the widest choice on the market. This allows you to compare wedding insurance cover suitable for smaller, more intimate ceremonies and celebrations, to larger, more lavish Asian weddings.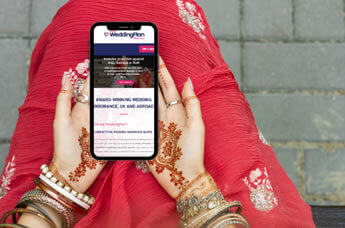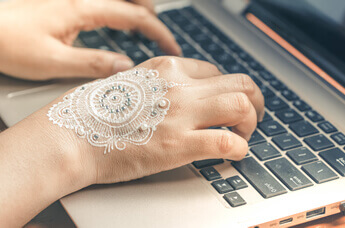 A wonderful wedding without the worry
With so much to plan for your upcoming wedding, it can be hard to focus if you're worried about something going wrong.
We're here to wish you our warmest congratulations – and to offer peace of mind and protection in the run-up to your big day. With Asian WeddingPlan, you can look forward to a wonderful wedding, knowing that if anything goes off track, we'll get you right back on top with our quality cover and efficient claims-handling process.
We offer a range of wedding insurance policies, so to help you decide what best suits your needs and budget, you can compare cover levels here. Or you can get an instant Asian wedding plan quote here so you can arrange protection straight away!
Wondering if Asian WeddingPlan Insurance is right for you? Here are some interesting facts from our sister brand WeddingPlan Insurance...
Wondering if
Asian WeddingPlan insurance

is right for you? Here are some interesting facts from our sister brand WeddingPlan Insurance...
Customers that would recommend WeddingPlan Insurance**
Cancellation of the wedding is the greatest concern for couples**
Customers who consider insurance an important part of planning their wedding**
Claims successful via us**